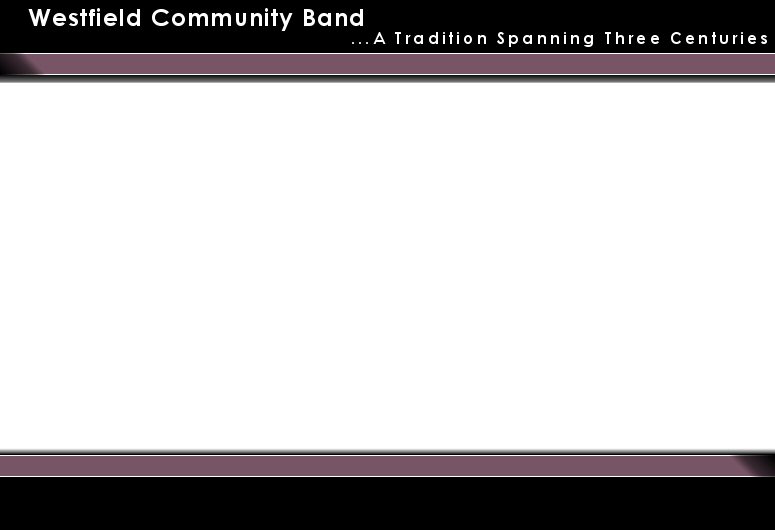 | | | | | |
Band Performs 32nd Annual Holiday Concert
Westfield, NJ. - The band will present its 32nd annual Holiday Concert, featuring the Edison Intermediate School Broadway Singers, on FRIDAY, December 16th, 2022 at 7:30 p.m. at the Edison Intermediate School auditorium. The band will perform many traditional and popular holiday selections, including "How the Grinch Stole Christmmas", "Carol of the Shepherds", "Sleigh Ride", "A Rhapsody on Christmas Carols", "Rhapsody for Hanukkah", and a special performance of "Variants on a Moravian Hymn". Masks and social distancing will be observed.

The band will continued into its 2023 concert season (the band's 111th season) with its annual Spring Concert on March 30, 2023, and annual Summer Concert Series in June and July, 2023, conditions permitting. More information will follow regarding these events.

The band's return to Mindowaskin Park in 2021 for its summer concert is another example of the band's perseverance and longevity: The band had also experienced and overcame both the end of World War I and the Spanish Flu pandemic in 1918 when it first appeared in the newly created Mindowaskin Park that year. The band was able to perform a full Summer Concert Series of four concerts in 2022.

All of the band's concerts are free to the public.

The band encourages experienced area musicians to consider joining the band, which rehearses each Wednesday evening from 7:00 to 9:30 p.m. in the Community Room of the Westfield Municipal Building, 425 East Broad Street, Westfield. For further information, please contact the band at info@westfieldcommunityband.com or contact band manager Barry Rosenberg at 908-337-9073.

The Westfield Community Band is sponsored in part by the Westfield Recreation Department, Don Bogardus, Director. This concert is also made possible by funds from the Union County Office of Cultural & Heritage Affairs, a partner of the New Jersey State Council on the Arts.